Hearing Aids: What You Should Know
Are you missing out on what people are saying? With the proper hearing aid you can hear better and understand more of what people are saying. Hearing aids can help you get more out of conversations and experience more of what the world has to offer. Our experienced Doctors and Audiologists will help create a solution that suits your needs.
Here are questions to help you decide if it's time to check your hearing:
Do people sound like they are speaking softly or unclearly?
Do long conversations leave you feeling exhausted or irritable?
Do you struggle hearing conversations in groups or crowded restaurants?
Do you need to turn up the volume on your television or radio.
Has someone close to you mentioned that you might have a hearing problem?
Today's Hearing Aids
odern hearing aids work in harmony with your brain to help you hear voices clearly. They also come in a variety of styles that are comfortable and so small nobody will even notice that you are wearing them. Visit the doctor and hear what you are missing. We will custom design a solution and make sure that you are completely satisfied.
At Midwest Ear, Nose & Throat, we fit and service most major national brands of hearing aids. In most cases, a patient will be able to hear how different products sound in the office. We carry low, mid and high-end hearing aids in all styles to fit every budget. Payment plans are available.
We offer cleaning services for all hearing aids (can be done in house or sent to the manufacturer) and carry retail cleaning supplies and batteries as well.
We also think that protecting your hearing is important! We make many different types of custom hearing protective devices. This includes sleeping plugs, hunting plugs, swim plugs, molds for Bluetooth devices and musician's plugs.
Oticon
More Options. More Styles. More Freedom.
Local Marketing Support- Social Posts

More Styles:
What's the best hearing solution for you? New Oticon More miniRITE T is tailor-made for people who prefer disposable batteries. If you enjoy the convenience of rechargeable batteries, Oticon More miniRITE R may be your choice. Both styles offer superior sound quality so you can understand more with less effort and remember more. Call to schedule your risk-free trial today!
CROS PX:
Exciting news for people with single-sided deafness! The new rechargeable Oticon CROS PX gives you access to all relevant sounds in challenging listening environments – and lets you enjoy wireless streaming at the same time. The rechargeable
transmitter is compatible with Oticon More™ and with hearing aids that use the current Oticon CROS. Learn more at (insert practice URL)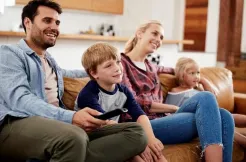 MyMusic:
Are you a music lover? The new MyMusic program, available exclusively for Oticon More™ hearing aids, may be tailor made for you. MyMusic lets you get so much more out of your favorite music by capturing the nuances and dynamics of music that you've been missing. Schedule a risk-free trial to hear for yourself.